Acorn Insurance is a Specialist Insurance Provider
We have over 30 years of experience helping people like you secure competitive car, taxi, van, motor trade and home insurance, all across the UK. As a specialist insurance provider, we are able to offer a wide range of competitive insurance policies that can be tailored to your unique insurance needs. Our team of highly experienced insurance experts are on hand to help you to find an insurance policy that is just right!
To find out more about what we offer and how we can help you, give us a quick call or simply fill in an online quote form now.
Why Our Customers Rate Us Highly
We take the time to understand each and every customer's unique insurance needs and circumstances, which helps us to provide you with a premium level of service. With a UK based team of experienced insurance experts, we are always happy to answer your questions and queries, as well as assist you if you're not 100% satisfied with your policy. That's why our customer's continue to rate us highly when it comes to our service.
"I have just insured my vehicle with Acorn. The process was very easy and I spoke to a very friendly and professional person called Dave, who talked me through my quote and also answered any queries I had. Thank you Dave and thank you Acorn insurance."
★★★★★
Public Hire Taxi Driver
Already an Acorn Insurance Customer?
Welcome back to Acorn Insurance. Please feel free to give our friendly team a call if you can't find what you're looking for.
Telephone: 01704 339 000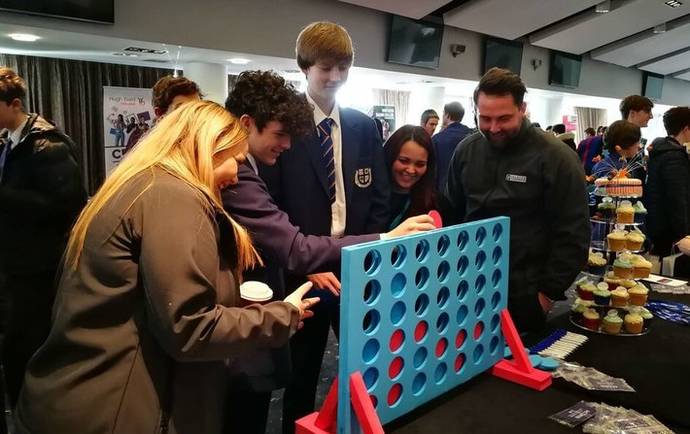 Acorn Insurance at Sefton Skills Show The Liverpool City Region Apprenticeship Hub recently held a 'Skills Show' event and Acorn Insurance were delighted to be in attendance as an exhibitor. The event gave local Sefton-based businesses the chance to...
read more
How Acorn Insurance Can Help You
Bespoke insurance that works for you. We work hard to help our customers find insurance that is just right. From specialist car insurance to short term, flexible taxi cover, get a quick and easy quote online and see how much you could save with Acorn Specialist Insurance. Alternatively, contact us now and speak with our friendly team.