Motor Trade Insurance
Motor trade insurance protects your reputation, equipment and your business.
Get a Motor Trade Insurance Quote
Specialist, Competitive Insurance for UK Motor Traders
We take the time to understand your unique motor trader insurance needs, to find you the best deal possible.
We specialise in helping each unique customer, taking into account each individual's needs for each potential policy. Even if you've been refused cover by other insurance providers, we examine each case specifically; we will endeavour to help you no matter what your driving history or background.
✔ Get a quick and easy quote for specialist motor trade cover now
✔ Enjoy rapid cover that won't break the bank
✔ Benefit from our vast experience, alongside our efficient UK-based service
Get a competitive online quote for vehicle trade insurance by clicking "Get a Quote", OR call our UK-based insurance team now to discuss your needs, now. We'll help you find a policy that works for you: 01704 33 99 28
Competitive UK Motor Trader Insurance
A motor trade policy designed especially for UK motor traders, just like you!
Non Standard Motor Trade Insurance
Our motor trade insurance policies are designed specifically for companies that require their employees to drive vehicles that don't belong to the company or the employee. These include: a car dealership, an MOT test centre or a garage.
People who work in such industries will need to be insured to drive any vehicle. This means a specific type of motor trade cover is vital for your business.
The major difference between a private motor trade policy and our specialist motor trade insurance is that a private policy only specifies the vehicle and the driver. A motor trade insurance policy, on the other hand, specifies the driver only. This allows you to drive any vehicle for motor trade purposes. You can also choose motor trade road risk insurance.
We will look into all of the below factors to help reduce your insurance premium:
The make and model of the vehicle(s)
The named drivers that need to be added to the policy – age restrictions may apply
Your registered business postcode
The automotive industry you're operating in
Annual mileage Breakdown or recovery required
Number of years no claims bonus
For a free, no-obligation, quote, call our team of insurance experts now on: 01704 33 99 28, or click "Get a Quote".
Our Specialist Motor Trade Business Insurance is Perfect for:
Car Dealerships – Insurance that extends to your customers and staff during test drives.
MOT Test Centres – Insurance to drive a customer's vehicle to check for faults and other issues relating to your business.
Garages – Insurance to move or drive a customer's vehicle for business purposes.
What's Included in Your Motor Trade Policy?
As a specialist insurance provider, we start with the basic level of cover and allow you to build up your policy depending on what you need and what you're concerned about. So, you only pay for the cover you actually need and don't waste money on extras you may not necessarily want.
✔ 24/7 Accident & claims helpline
✔ Comprehensive; Third Party, Fire & Theft; or Third Party Only
✔ Glass windscreen cover
✔ Third party cover when driving in Europe
✔ Competitive cover, even if you have points on your licence
Optional Extras
✔ Key Care – For lost, misplaced or stolen keys (includes the cost to have locks replaced if required).
✔ Public Liability Insurance – Protect yourself and your business legally and financially from any accident or injury claims against your motor trade business from the general public. This includes trips, slips and falls on the premises as well as personal items that a customer has with them that may get damaged while on-site.
*All of our policies are subject to terms and conditions so please take the time to read our full terms and conditions before taking out a policy.
Our Other Motor Trade Insurance Policies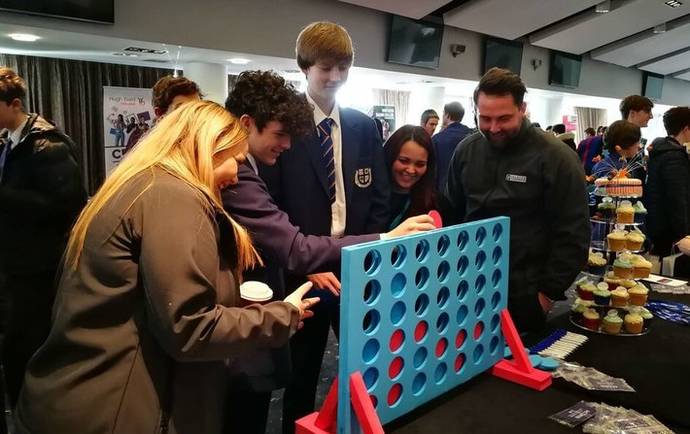 Acorn Insurance at Sefton Skills Show The Liverpool City Region Apprenticeship Hub recently held a 'Skills Show' event and Acorn Insurance were delighted to be in attendance as an exhibitor. The event gave local Sefton-based businesses the chance to...
read more