Car Insurance
Competitive UK private car insurance, even if you have a conviction.
Car Insurance Quotes
We Take the Time to Understand Your Unique Motor Insurance Needs, to Find You the Best Deal Possible
Don't worry if you have a previous conviction, or points on your licence, we are here to help you no matter your driving background or history.
Get a quick and easy quote for specialist car insurance now
Enjoy instant UK car cover that won't break the bank
Benefit from our valued experience and efficient service
OR simply call our UK car insurance team now; discuss your needs with us and we'll help you find a policy that works for you: 01704 272 727
Already an Acorn Insurance Customer?
Are all your car insurance details up to date? If not, you'll need to inform us as soon as possible to avoid your policy being invalidated or cancelled.
What's Included in Your Car Cover Policy?
As a specialist insurance provider, we start with the basic level of cover and allow you to build up your policy depending on what you need and what you're concerned about. This means you only pay for the insurance you actually need, and don't end up wasting money on extras you may not necessarily want.
✔ 24/7 Accident & Claims Helpline
✔ Comprehensive; Third Party, Fire & Theft; or Third Part Only
✔ A Courtesy Car Provided for Over 21s
✔ Glass Windscreen Cover*
✔ Third Party Cover When Driving in Europe
✔ Competitive Cover, Even if You Have Points on Your Licence
✔ Legal Expenses Covered, as Standard
✔ 14 Day Cooling Off Period
Optional Extras
✔ Key Care – For lost, misplaced or stolen keys (including the cost of having locks replaced if required).
✔ Breakdown Cover – Enjoy the peace of mind of having Acorn Insurance Breakdown Cover at your side. This includes all callouts at home and at the road-side.
*All of our motor insurance policies are subject to terms and conditions so please take the time to read our full terms and conditions before taking out a policy.
Our Other Private Car Policies:
Specialist UK Car Cover
We specialise in providing effective, practical insurance, for every kind of motorist. This means we take everyone's needs into account when developing a personalised insurance policy. Often, it can be problematic finding cover if your driving history conflicts with what a standard car insurer considers 'normal'.
At Acorn Insurance, we can help provide specialist motor insurance for those who have driving convictions, as well as anyone who – for whatever reason – may find it difficult to find private car cover. Our expert, specialist car insurers are happy to help anyone to find affordable, tailored insurance, no matter what your driving background. So, if you require specialist cover, we offer private car insurance that is always suited to your specific, individual needs.
Acorn Insurance are always happy to discuss your precise insurance needs. Why not contact us to discuss your requirements further? Call us on 01704 272 727, or click "Get a Quote", for an online assessment, today.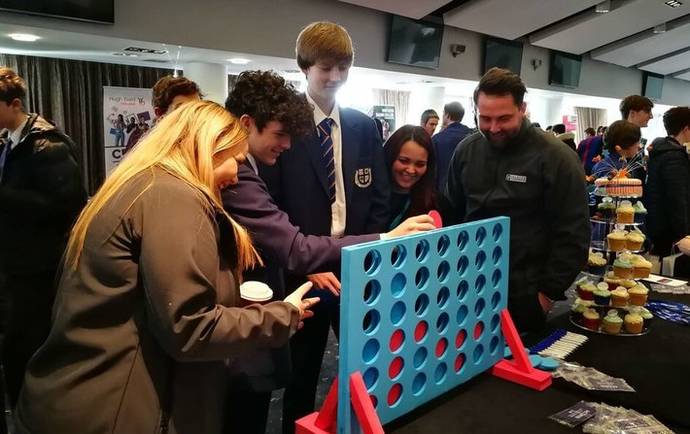 Acorn Insurance at Sefton Skills Show The Liverpool City Region Apprenticeship Hub recently held a 'Skills Show' event and Acorn Insurance were delighted to be in attendance as an exhibitor. The event gave local Sefton-based businesses the chance to...
read more