Van Insurance
UK van insurance: protect your reputation, your equipment and your business.
Our Other Van Insurance Policies
UK Van Insurance
Specialist and Competitive Commercial Vehicle Insurance
We take the time to understand your unique van insurance needs, in order to find you the best deal possible.
Here at Acorn Insurance, we assess each van driver's policy individually and specialise in providing unique cover for each customer. We consider all drivers, even if you have a past conviction or points on your licence. We will endeavour to help you, no matter what your driving background or history.
✔ Get a quick and easy quote for specialist van insurance, now
✔ Enjoy instant cover that won't break the bank
✔ Benefit from our wealth of experience
✔ Efficient, UK-based service
Get a Competitive UK Van Insurance Quote
Simply click "Get a Quote" to get an online quotation now, or call our UK-based van insurance team to discuss your needs on 01704 33 99 26. We'll help you find the right van insurance policy that works for you.
Commercial Van Insurance Tailored Specifically For Your Needs
Acorn believe you shouldn't pay for van cover that you won't use.
When you compare van insurance with other UK providers, Acorn Insurance do not apply blanket policies to our customers.
What's Included in Your Van Insurance Policy?
As a specialist insurance provider, we start with the basic level of cover and allow you to build up your policy depending on what you need and what you're concerned about. So, you only pay for the cover you actually need and don't waste money on extras you may not necessarily want.
✔ 24/7 accident & claims helpline
✔ Comprehensive and Third Party, Fire & Theft
✔ A courtesy car provided on comprehensive policies
✔ Glass windscreen cover on comprehensive policies
✔ Competitive cover, even if you've got points on your licence
✔ Legal Expenses Covered as Standard*
Optional Extras
✔ Key Care – For lost, misplaced or stolen keys (includes the cost of having locks replaced, if required).
✔ Breakdown Cover – Enjoy the peace of mind of having Acorn Insurance breakdown cover at your side. This includes callouts both at home and at the road-side.
✔ Third party cover when driving in Europe*
*All of our policies are subject to terms and conditions so please take the time to read our full terms and conditions before taking out a policy.
What to do in the event of an accident?
If you're involved in an accident, you must always move to a safe place away from the scene of the accident and from any other traffic or danger.
Once you're in a safe place you must:
Call the emergency services as soon as possible and alert the police to the accident, if injury has occurred.

Never admit liability for the accident at the scene.

Exchange details such as names, addresses and contact information with anyone involved, as well as witnesses.

Take photographs of the scene of the accident, if it is safe to do so.

Make sure to take note of the registration plate of any other vehicle involved, as well as the vehicle's make and model.
Once you have all the above information, you will need to contact our 24/7 claims line: 0345 092 0700.
Always remember to protect yourself and any passengers above any personal items and your vehicle.
Our Commercial Vehicle Insurance is Perfect For:
It is a legal requirement for any vehicle that is being used for commercial purposes to have valid commercial vehicle insurance in place. The right van insurance will protect both you and your business, as well as the general public. Unfortunately, this insurance policy is only available to customers over the age of 21. If you are, then please give us a quick call to discuss your needs and let us help you find affordable van insurance.
Already an Acorn Insurance Customer?
Are all your van insurance details up to date? If not, you'll need to inform us as soon as possible to avoid your policy being invalid.
Make a Change to My Van Cover Policy
Make simple changes to your van insurance policy online.
Or feel free to contact our friendly team now, on 01704 339 000. They will be more than happy to help you with any questions that you may have.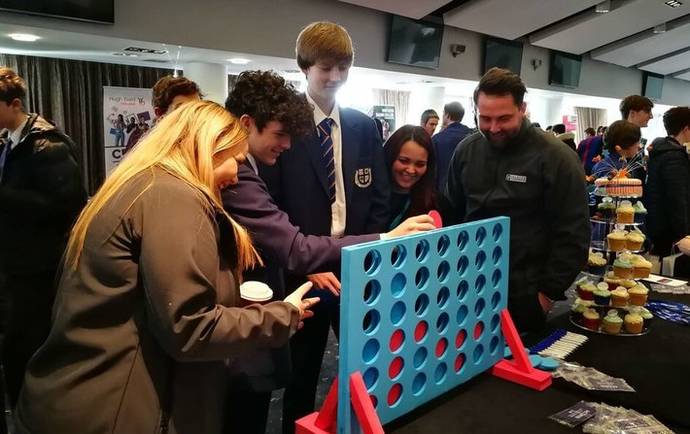 Acorn Insurance at Sefton Skills Show The Liverpool City Region Apprenticeship Hub recently held a 'Skills Show' event and Acorn Insurance were delighted to be in attendance as an exhibitor. The event gave local Sefton-based businesses the chance to...
read more